Angebot!
Platinum Europe health products 50,- Euro voucher

50,00 €
Voucher for 50,- €
only for new customers of Platinum
Voucher code is "produktkatalog" (please copy)
the Platinum website sometimes loads slowly – please be patient
view the supplement on the website, add it to the shopping cart and then enter the copied voucher code
Platinum suggests regular delivery, if not desired, please deselect!
Meine Meinung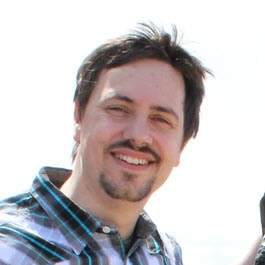 I trust and love
I got to know the Platinum health products / food supplements from people who regularly visit Die Wurzel (raw food magazine). I thought to myself "What else do rawfoodists do with food supplements?" but then I noticed that the Platinum products offer a lot of things that are appreciated especially by people who consciously deal with nutrition.
For example, the plants are grown in absolutely biological agriculture, partly on volcanic earth, the algae come from clear and clearest waters and all plants are only gently dried, ground and processed. No stabilizers, trickling agents or the like are added, it is PURE NATUR.
And the combination of grasses, dark fruits and otherwise hard to get ingredients in such a quality so inexpensive to produce, is fantastic. Platinum offers the ideal supplement for all those who do not want sugar in their dietary supplements or no artificial substances and who value 100% nature. Anyone who has something to complain about can say, "The packaging is made of plastic, why couldn't you do something else? This is probably due to the shelf life (sun) and transport. But also here we pay attention to quality. All in all, I have come to appreciate the Platinum products – my favourite is MAP, which I take every day and especially before sport. The patented amino acid formula is unique and Platinum was a pioneer in this area. I also love Best of Greens – tastes a little like soup spice or spinach – only better.
You can't go wrong with the 50 Euro voucher. Test it free of charge! How can it get even better now?
Sebastian  // Manager for Applied Health Sciences
Rather a short video (here) or text (below)?
Vitamins, minerals, trace elements – from nature
We all eat.
And we want it to taste good.
And when we've eaten, we want to be full and satisfied.
But what is the truth? Often we eat beyond our appetite. Or we may be full, but we don't feel full. Or we develop gluttony and cravings and then eat things in between that we know are not optimal. This may be partly because the body is not getting the nutrients it needs.
Anyone who has children knows the phenomenon that they sometimes eat soil. Or that children eat (preferably green) chalk at school. How is that possible? On the one hand, earth is now good, for example, to strengthen the immune system, there is nothing to say about that. But much more important is that the body automatically makes sure that you eat something so extraordinary, because it contains substances that it needs.
The soil contains micro-organisms, minerals and many other things that the body gets by this way, if it does not get them with its nutrition. And green chalk contains chromium. Often diabetic children eat green chalk because the body needs chromium. The child does not know that there is chromium in chalk, but the body knows it very well.
The whole thing is called somatic intelligence and is well researched.
Do you remember the wisdom from the old days "every child costs its mother one tooth"? This is related to the fact that many people used to be malnourished. Nature, however, wants to bring the new life into the world in a strong way and, if necessary, gets the minerals from the mother for the ideal supply of the child. So if the mother provides too few minerals, her own bones and teeth are weakened and broken down to provide these substances for the development of the child. Because nature says: "the species must survive"!
Even if the child later has malpositioned teeth and needs braces, some researchers say that it is connected with a deficiency during pregnancy. And to prevent serious problems such as open back and the like, folic acid is often recommended as a dietary supplement.
But as we all know, it is not only pregnant women who benefit from a good supply of vital substances, but basically everyone. Let's think of athletes who are just about to build up their bodies or smokers who are burdened by the smoke. This is no secret, we know that, only we often ignore that we have a need and that a supplement would do us good.
Yes, there are these tables where it is shown how the soils and arable land in agriculture are completely depleted by the permanent use and sowing and the many fertilizers and the plants do not have as many nutrients as before.
And then again there are people who say all this nonsense.
Let me just give two examples to illustrate:
We used to have three-field farming, so we had three fields. On two of them we planted something, the third one was left for the season. And the dormant field was different every year, always alternating. So the soil could recover. That no longer happens today, the soil has to perform permanently. And are additionally spiked with artificial fertilizer. It's as if you don't have a weekend anymore. You have to work every day without a break. And you're getting extra pumped up. Caffeine, for example. Or cigarettes or something else. Is that ideal? Can you perform well for years? If not, ask yourself if the soil can do that and if the fruits of its labor are of the best quality.
Apples. Delicious little bastards. Practically everyone likes apples. I'd say whoever doesn't like apples just hasn't had a good one yet. And that's just the problem. I was at a hotel the other day, going to a training seminar. There's a big bowl of bright green, shiny apples at the front desk. They're for the guests, so you can help yourself. I grab an apple, bite joyfully into it and I can't eat the thing. The apple had no taste, no juice, no anything. I then actually asked if it was just decoration, because I can't understand how an apple grown on a tree can be so bad and so far away from what an apple really is. So unfortunately I had to throw away the apple. But at the coffee table they also offered apples. They all had more natural colours and you could eat them.
What I want to say is: with apples, everyone knows the example that there are really good apples (go to the farmers' market and eat one there. By the way, these apples also rot quickly if you cut them up and leave them open. And wasps love to eat them. Try one of these artificial apples – they won't rot and insects won't touch them. That's strange. Why?) and that there are round things that look like apples but don't deserve the name.
And we have that with all kinds of food. By the way, there is also "hard" research on this that has investigated the energy radiation of plants and still does; a lot of pioneering work was done in Germany and some of the most extraordinary results, verified in umpteen studies, can be read in "The Secret Life of Plants". And this research has produced some amazing results and clearly shows that we should pay attention to the quality of our food.
And on the quality of our food supplements, if we take any.
I believe Platinum is one of the few companies that has earned an absolutely ethical reputation, especially in the community of raw food, vegans and the BIO group.
And it makes no difference whether you want to test the food supplement for yourself or whether you say "Ha, spirulina and chlorella should also be good for my dog, my horse or my hamster – I order that for them". Platinum gives everyone the opportunity to test items up to 50€ for free. The details:
Platinum Europe 50€ voucher for food supplement redemption
1.
Platinum gives new customers the opportunity to test their products without obligation. There are voucher codes for 50,- Euro, redeemable on the entire range. For products that cost more, the difference must be paid for by the customer. The shipping costs are always incurred, even if you buy for less than 50, – Euro.
2.
To redeem simply copy the voucher code "produktkatalog" and go to the Platinum Europe page (the page sometimes loads a bit slowly, please be patient).
3.
Then click on BUY in the menu above and change to the category that interests you. Add products to the shopping cart and proceed to checkout.
4.
Redeem the voucher code during the payment process. The 50,- € will be deducted. If the shop suggests an automatic monthly delivery, simply deselect if not desired.
5.
The delivery will be carried out and after 3-5 days you will have the products at your home. Enjoy them and let yourself be surprised what happens.
What can I recommend?
For regular consumption (i.e. monthly) I can recommend Best of Greens, MAP and Apothe Cherry. Ingenious.
For testing for athletes I would recommend MAP and take 12 pieces before training. The amino acids power really well, are absolutely natural, with minimal nitrogen loss and you have a maximum of the amino acids available for your training. And you can feel that.
If you love your gut and want to do something about the glyphosate load, you should take Gut Harmony.
All great products to test, but Platinum has many different and absolutely natural supplements that you need to try.
If you want to lose weight, you might also find the 10 days transformation exciting: 10 days with green food and a weight loss of 3-9 kilos and a loss of circumference in the abdomen and hips averaging 23 cm. The current results (from over 100,000 users so far) are on the site and should also be read carefully. The 10 days transformation costs more than 50€, but the voucher can also be redeemed here. And it is worth it.
If you want to test something of Platinum now, then copy the voucher "product catalog" and
Redeem your 50€ voucher
For new customers of Platinum Europe. One voucher per customer. Redeemable on the entire product range. Shipping costs will be charged separately.